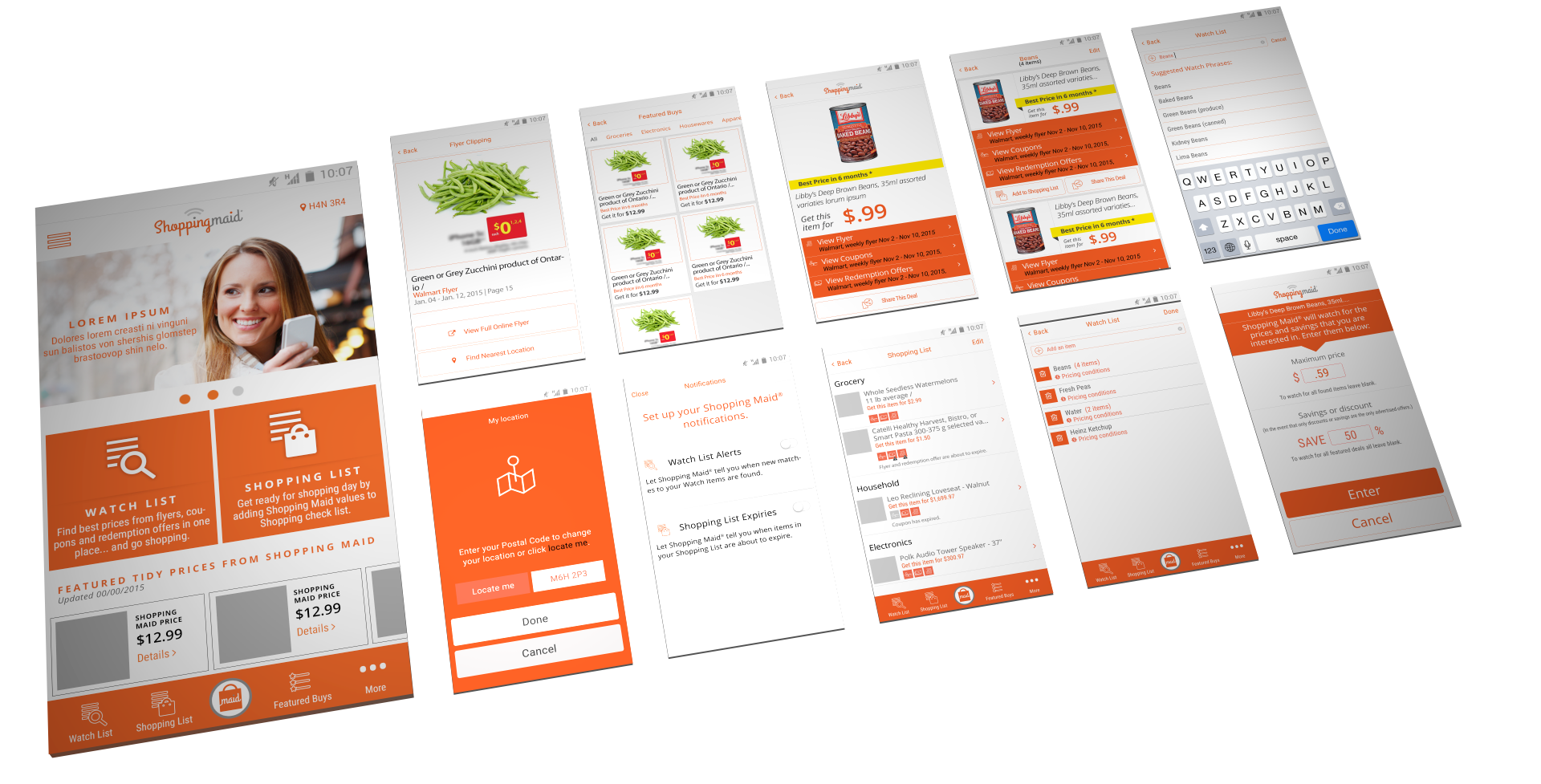 Background: A shopping app aiming to make a difference with real-time price warnings and historical product pricing insights.
Responsibilities: Creative Direction, UX, Branding, Project Management, Prototyping
The UX process was interesting and, to all extents, purposeful. I demonstrated and discussed with the project partners all required interfaces and layouts.
Using Photoshop Artboards I exported to InVision prototyping tools (invisionapp.com) for clear approvals of workflow.
The app went into preliminary production with shell android SDK build. The project management tool Trello and Skype were used to coordinate with offsite coders.
The endeavour was halted eventually, due to respective reasons, but it was a full scale and multi-levelled UX equation regardless.
The logo was done as part of the brand ramp-up. The name "shopping maid" was decided but remained somehow influx. Regardless, with budget restrictions being what they were, I felt my solution was clean and unobscured to purpose.